This DIY Seafood Seasoning is a perfectly-balanced blend of herbs and spices! Versatile and full of flavor, you'll love this handy seasoning blend featuring garlic, dill, paprika, dry mustard, celery seed, parsley, and more.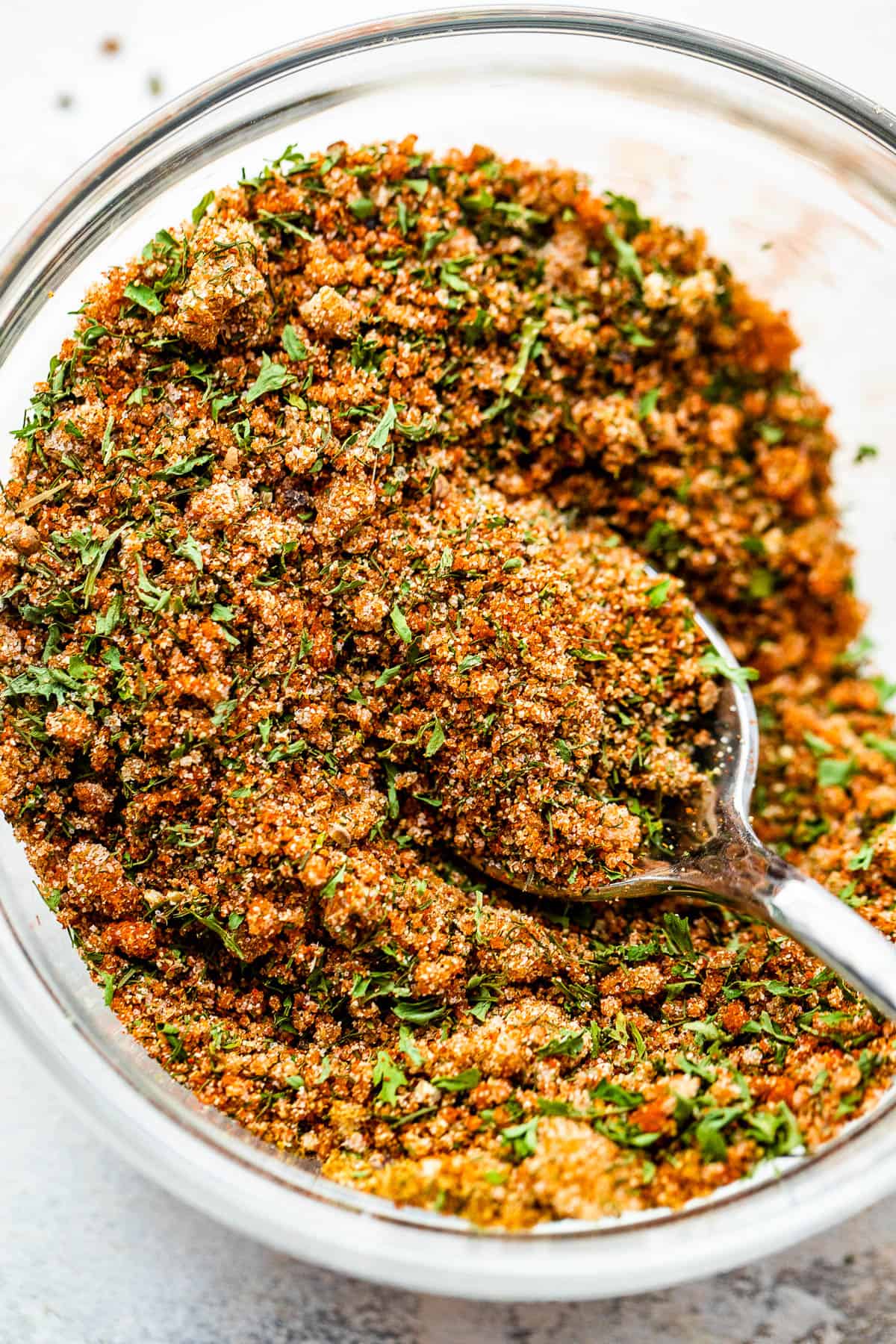 Homemade Seafood Seasoning
Usually, I like to make everything from scratch. I think it's one of the easiest ways to avoid artificial ingredients and processed foods, which is important to me. But, I have to admit, sometimes it's tempting to use a convenient seasoning packet. From chili mix to ranch dressing, those pre-measured spices can be really handy, and delicious.
However, spice mixes are generally a lot more expensive and not really good for you. My solution? When I have a little time, I like to measure and blend my own spice mixes! Then, they're ready for me when I need them, and I can feel good about the ingredients (and the pricetag!).
This easy seafood seasoning is one of my all-time faves! It's got a great balance of sweet and savory, with plenty of mouth-pleasing flavor from herbs like, parsley and dill weed, spices like paprika and ground mustard, plus more.

Do yourself a favor and make a batch of this easy spice blend! Next time you're baking fish, sauteing shrimp, or wondering what to sprinkle into your tuna, this is it! Keep it in a ziploc bag OR go all fancy and get a few of these spice jars.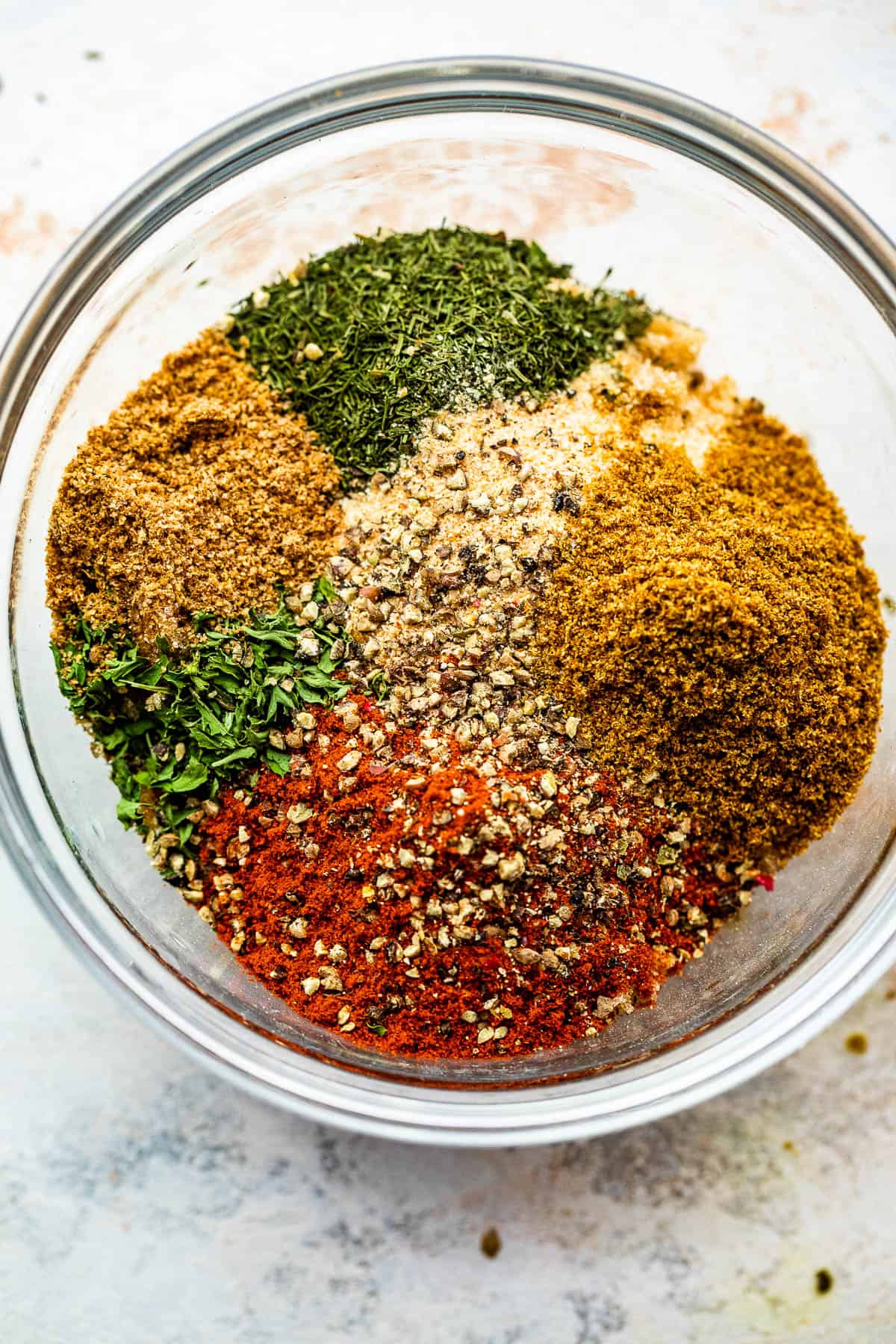 What You'll Need
Honestly, this list of ingredients gets my mouth watering just reading it! I truly love versatile, complex spice blends like this. They make it so easy to create gourmet flavor on the fly.
Sugar: You'll need 3 tablespoons of light brown sugar for sweetness.
Salt: I like to use kosher salt.
Parsley: 1 tablespoon dried parsley
Dill Weed: I typically use ground dill weed, but you could also use regular.
Garlic Powder: Garlic powder adds a wonderful, intense flavor to the recipe.
Paprika: Made of ground peppers, paprika not only adds a sweet-earthy taste, it has great color!
Black Pepper: Freshly ground or cracked pepper has the punchiest taste.
Cayenne Pepper: You can adjust the amount of cayenne to your preferred level of spiciness.
Celery Seed: This particular spice goes perfectly with seafood.
Mustard Powder: Another colorful ingredient with a deep, pungent taste.
Coriander: A fragrant and herbal spice, coriander adds the perfect flair to this seasoning mix.
How to Make Seafood Seasoning
This is a fun item to make with the help of kids. They can measure out the spices carefully and get a feel for all of the colors and fragrances. Chefs in the making, right?
Measure and Mix. Combine all of the ingredients in a bowl, and whisk until thoroughly combined.
Store. Transfer to an airtight jar or container, and store for up to 1 year in a cool, dry place.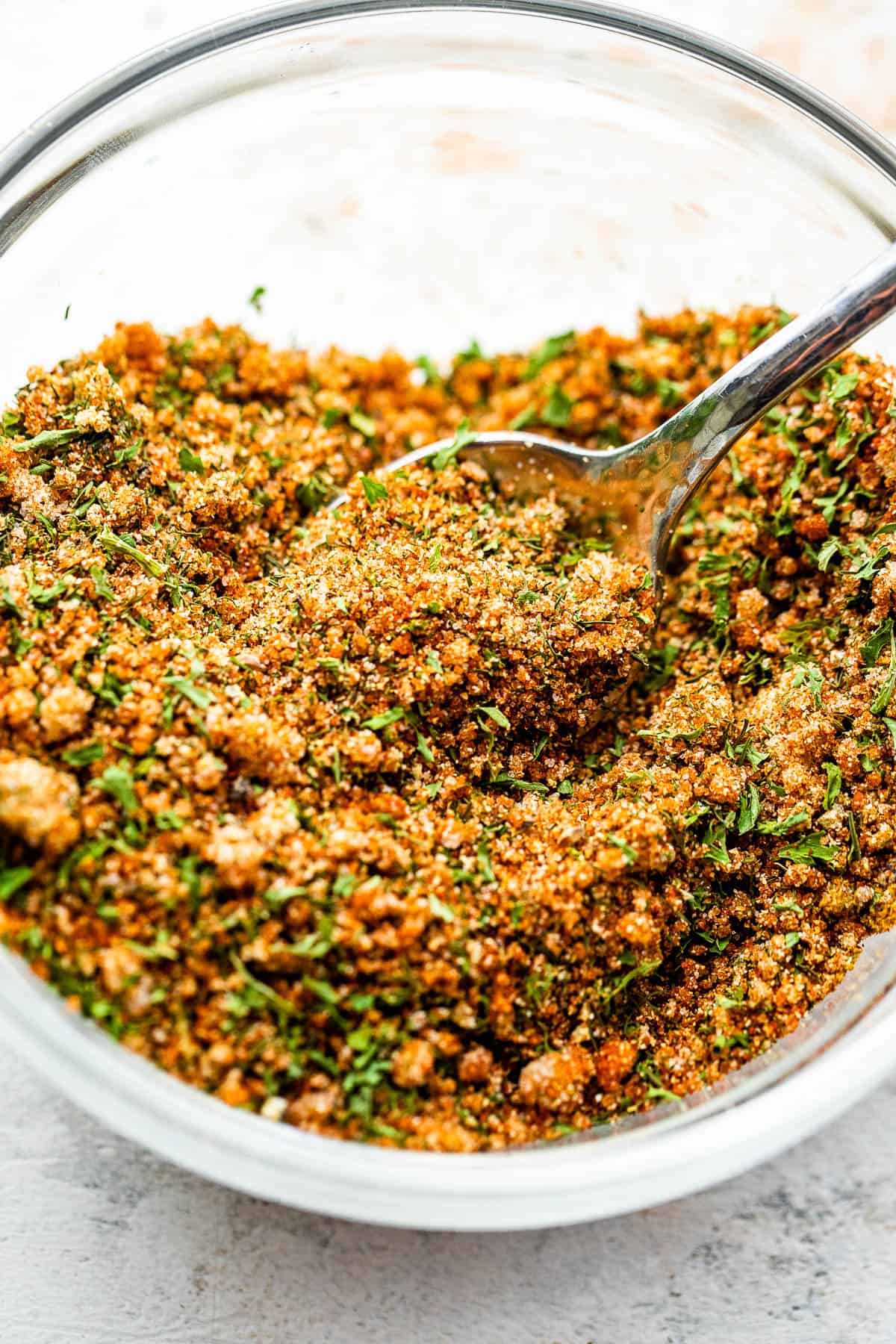 Ways to Use this Spice Blend
You can use this spice blend any way you like. In general, you'll need about 2 tablespoons of seasoning mix to flavor a pound of seafood. But, it's also great to add to shrimp, chicken, soups or chowders, seafood salads, and dips.
How to Store
My favorite way to store this seasoning mix is in a simple glass jar with a plastic lid. I find that metal lids can sometimes become rusty over time, if heavily used.
It keeps for up to a year this way, but you can keep it even longer if you keep it in the freezer.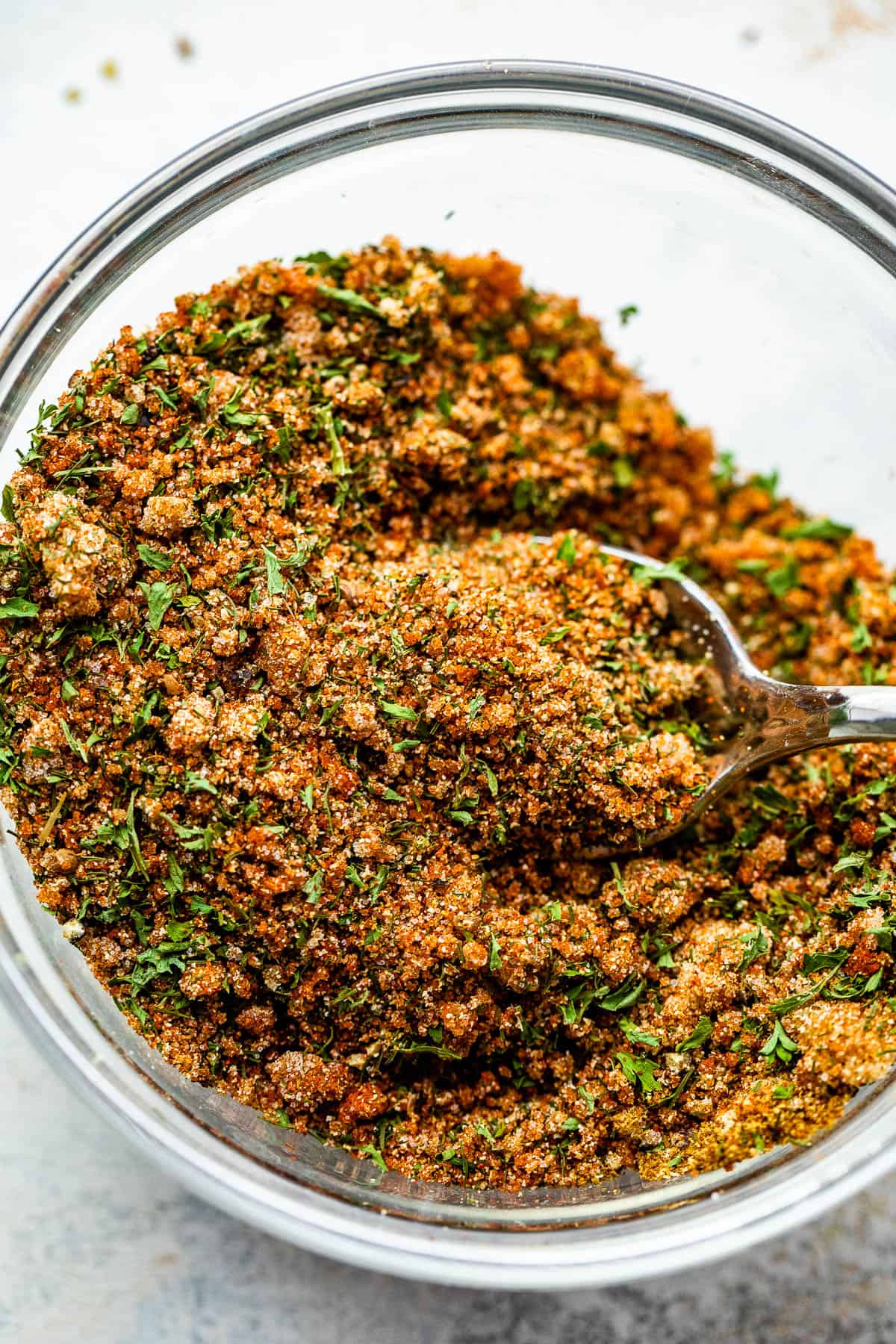 Seafood Seasoning
A perfectly-balanced blend of herbs and spices for seafood, featuring garlic, dill, paprika, dry mustard, celery seed, parsley, and more.
Instructions
Combine all the ingredients in a bowl and whisk until thoroughly combined.

Transfer to an airtight jar or container.

Store for up to 1 year in a cool, dry place.

Use about 2 tablespoons of seafood seasoning for every 1 pound of seafood/fish.
Notes
Makes about 12 tablespoons.
Nutrition
Calories:
19
kcal
|
Carbohydrates:
4
g
|
Protein:
1
g
|
Fat:
1
g
|
Saturated Fat:
1
g
|
Polyunsaturated Fat:
1
g
|
Monounsaturated Fat:
1
g
|
Sodium:
1166
mg
|
Potassium:
43
mg
|
Fiber:
1
g
|
Sugar:
3
g
|
Vitamin A:
364
IU
|
Vitamin C:
1
mg
|
Calcium:
13
mg
|
Iron:
1
mg